VENUS RISING – Film, Music, Performance Saturday, 03 July 2010
Time: 17:00 – 21:00
Location: 128 Farringdon Rd EC1R 3AP London. FREE.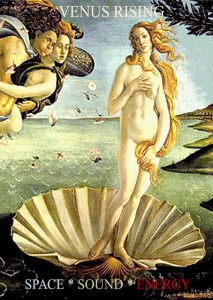 Manuela Barile will present a video piece from her site-specific vocal performance "Oikos" in "Venus Rising", a film and performance event celebrating female energy through participation and creative collaborations.
The house is a place. The house is our little universe, concentration and integration of memories, relationships and experiences. When we are in our house, we feel protected. When we abandon our home, we feel lost and sad. Our empty house, the place-home, becomes a mere space. Leave this place and see it being turned into space, means leaving our connections, go out of ourselves, removed from our certainties.
Oikos shows a body merge with the house, with its walls, with the remains of objects that are remnants of memories. The voice, its vulnerability and fragility, it turns the body into memory, expresses their sadness and deep disquiet.
Oikos combines together "extended vocal techniques" focused on the relation between voice, soundscape and acoustic properties of the place and performance art.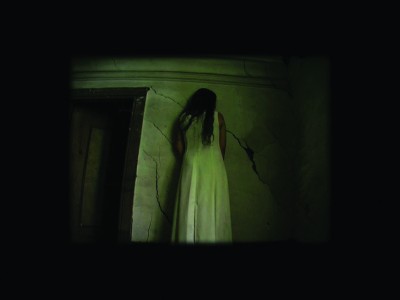 Credits:
Original Idea and Artistic Director: Manuela Barile
Vocal Performer: Manuela Barile
Video: Manuela Barile & Helen Petts
Sound recording: Helen Petts
Sound Post Production: Rui Costa
Production: Luis Costa & Carina Martins (Binaural)
Support: Portuguese Ministry of Culture
Venus Rising is curated by Sharon Gal with support from ALISN and the Magnificent Basement Company.
It will take place in a domestic space in Farringdon road between 5pm-9pm.
The 4 hour programme also includes:
Films by: Helen Petts, Sarah Filmer, Debbie Howard, Vera Simmonds, Rachel Cornish, Uta Baldauf, Agnes Hay & Steve Moyes , Agnieszka Kozolowska, The Ophelia Project.
Solo performances by Carmel Morrissey and Portia Winters.
LONG DRONE collaborative composition by Sharon Gal. A large group performance with participation from: Chas De Swiet, Ivor Kalin, Frances Morgan, Ali Warner , Portia Winters, Carmel Morrissey , Paul Hepden, John Mackenzie , Amy Corcoran , Kevin Quigley, Richard Young , David O'connor , Steve Moyes , Sophie Cooper, Chris Cook, Chantal Riekel , Gary Jeff, Paul Shearsmith, Moshi Honen, Tim Flitcroft, Grahame Painting, Zoë Grisedale.
Helen Petts – http://www.helenpetts.com/
Visual artist and film-maker, working extensively in the field of free improvised and experimental music and live art both in still photography and video. Her personal art practice involves extremely solitary abstract/landscape based work mainly in video and sound. she is co-promoter (with guitarist John Russell) of Mopomoso free improvised music night at the Vortex Jazz Club.
Runs Youtube channel – youtube.com/helentonic – of free improv concerts and associated art work.