Manuela Barile live in concert/intermedia performance
Vigo Transforma Festival (Vigo, ES)
"Communicating Vessels" Programming
6 July 2010, 21h30
Porta do Sol (Sireno), Vigo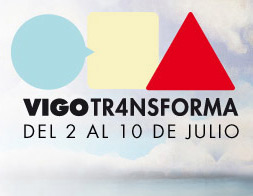 Manuela Barile, Italian vocal performer and multidisciplinary artist living in Portugal and co-artistic director of Binaural/Nodar, presents at Vigo Transforma Festival the performance "Oikos", integrated in her artistic project "Locus in Quo".
"The house is a place. The house is our little Universe of concentration, of integration of thoughts, memories and experiences. When we are inside our house we feel protected. When we abandon our house we feel very often lost and melancholic. In our empty house, the place-house becomes space. To abandon this place and to see it being transformed in space means letting go of our attachments, going outside of ourselves, undressing us of our certainties."
Manuela Barile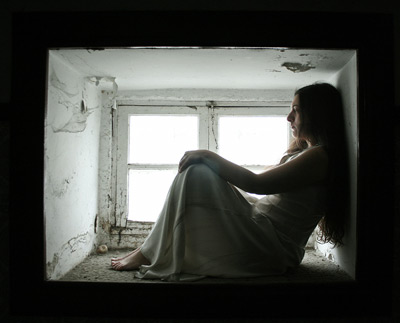 [photo by Carina Martins / Binaural]
"Oikos" is a performance by Manuela Barile. Two videos are projected side by side on the same wall. The first shows the artist in an abandoned and empty house. The second is a video in real-time and shows an object, a symbol of each room of the house. In the performance, the artist interacts with herself establishing a counterpoint with her own voice. The performative action begins and ends with an a capella vocal work. The voice oscillates between dream and vigil, attraction and repulse. The house is friendly and unfriendly; prison and shelter. A place difficult to forget.
"Locus in Quo" project is produced by Binaural / Nodar and is funded by the Portuguese Ministry of Culture.
More information on Vigo Transforma Festival, here.
More information about Manuela Barile, here.