Fouth Cycle of Artist Residencies of  Paivascapes #1
Castro Daire, São Pedro do Sul and Arouca Municipalities
1 – 14 July 2010
Phill Niblock and Katherine Liberovskaya (US/CA)
Charles Stankievech (CA)
Craig Dongoski (US)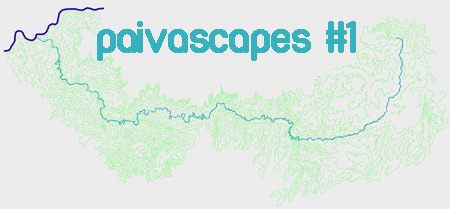 The Nodar Artist Residency Program for 2010 has a single unifying theme: the river Paiva. Throughout the year, from winter to autumn several multidisciplinary artistic projects (which have sound as a key element) will be developed on a contextual perspective related to the various geographical areas of the river, from its source to its mouth.
Three artistic projects will be developed in this fourth cycle of residencies. The electronic music composer and sound artist Phill Niblock will be collaborating with the video artist Katherine Liberovskaya. The American visual and sound artist Craig Dongoski and the Canadian sound artist Charles Stankievech will also be present in Nodar to develop their individual projects.
At the end of the residency, at and date and place to be announced, an informal "in situ" meeting with the artists will take place, which will give them the opportunity to share their work processes and eventually some of the preliminary results.
Phill Niblock and Katherine Liberovskaya (US/CA)
Art Project:
"Cross-and-along Paiva" | Sound Art, Video Art
Our project will examine the meeting of the natural environment of the Paiva River with the man-made environment that comes into contact with it. More precisely it will focus on the intersection points where roads cross or reach the river. Thus, it will juxtapose the various eco-systems around and even inside the Paiva River with the reality of the presence of the human shaping of the territory. The intersection points will serve as "excavation" sites for the collection of sounds and images. Aural and visual field recordings ranging from broad macroscopic perspectives to microscopic details will capture non "documentary" impressions of each site. (If our sector contains any villages or towns directly on the river we may attempt to supplement these field sounds and images with recordings of different stories about the Paiva River from locals.) Recording equipment will include stereo, binaural and under-water microphones for audio and digital video cameras with a variety of lenses for video (we are also looking into the possibility of air-tight camera encasing for underwater video). The recorded audio and video clips will serve as material for an audio-visual performance where we mix sound and video live via laptops and hardware. We will also produce a 10 minute single-channel multi-layered audio-video piece which will be mastered on DVD.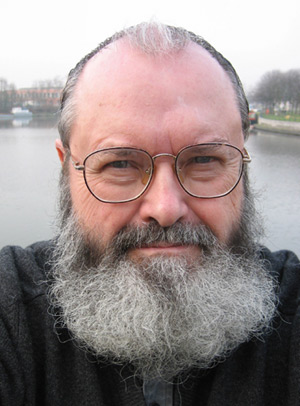 Artistic Biographies:
Phill Niblock was born in Indiana in 1933 and is an intermedia artist using music, film, photography, video and computers. He makes thick, loud drones of music, filled with microtones of instrumental timbres which generate many other tones in the performance space. Simultaneously, he presents films / videos which look at the movement of people working. As well, over the years, he has created a number of sound collage and installation pieces based on field recordings. Since 1985, he has been the director of the Experimental Intermedia Foundation in New York where he has been an artist/member since 1968. He is the producer of Music and Intermedia presentations at EI since 1973 (about 1000 performances) and the curator of EI's XI Records label.
Katherine Liberovskaya is a video and media artist based in Montreal and New York City. She has been working predominantly in experimental video since the late eighties. Over the years, she has produced many single-channel videos, video installation works and video performances. Since 2003 she is active in live video mixing exploring improvisation with numerous live new music/sound artists. She has concurrently been involved in the programming and organization of diverse media art events in Canada and USA.
Craig Dongoski (US)
Art Project:
"Durations: Paiva River" | Drawing, Performance and Sound Art
The first part of my project will involve the study of the river's contour. I will use my study of this encounter to guide my investigation of expressive outcome using piezo contact mics to record the sound of inscription and shotgun microphones to capture the ambience on-site. By walking the contour of the river, I will literally be engaging in the same functional role as the drawing implement, i.e. tracing the contour precisely and directly. The use of maps, photographs and tracking devices as foundations for the smaller artefact drawings are essential studies toward next generation large-scale DURATION drawings. The drawings are based initially on the contours. Through the process of repeated interpretations, the work begins to yield strata (literally and metaphorically). The organic approach to drawing is intended to reflexively embrace the time found within the geological realm. The project is established to study gesture and the expansive role of drawing. The use of audio technologies within the realm of drawing is what makes relevant this expanse. This motivates an investigation of embodied experience in a solo setting, constrained by the shaped structure of a geologic/geographic body. I intend to adopt principled methods of performance research in parallel with drawing techniques and audio recording. The approach is informed by the observation that repetitive and continuous action yields results of time like that found in nature.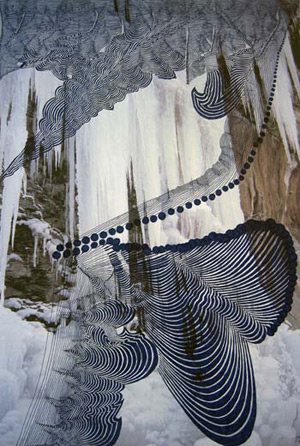 Artistic Biography:
Craig Dongoski is an artist working out of Atlanta, Georgia (USA) in the Creative Writing, Dance, Media Studies, Sound/Music and Theatre domains. His methods have been acknowledged in a number of ways including being nominated twice for a Ford/Rockefeller Foundation Fellowship in New Media and receiving a University-Wide Award in Innovation in Instruction at Georgia State University. He also has a commercially released CD on Hydra Head Records, titled 'Drawing Voices'.
http://www.vimeo.com/user1578781/videos
Charles Stankievech (CA)
Art Project:
Without Title | Installation and Performance
The artist will look at the unheard flowing of the Paiva River region by recording underwater, electromagnetic and radiophonic sounds. Using hydrophones embedded into the river, he will record the flow of the water and the life within it. Using electromagnetic microphones, he will record the traces of industry surrounding the rivers course. Using a radio receiver, he will capture the communication of society flowing across the river. Combined these textures of white noise (water flow, electromagnetic hum + pulses, and FM noise) will give a sonic portrait of the river's dynamic life as it shapes natural landscape and is shaped by culture. The final result will be a sound composition for radio broadcast: available for local radio or as an installation in the gallery presented using a transmitter and an emergency wind-up radio.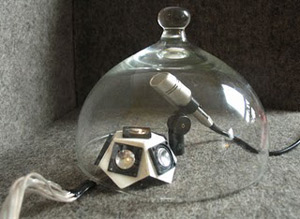 Artistic Biography:
Charles Stankievech is a Canadian artist who works at the intersection of art, architecture and theory. His work has been exhibited in the Biennale of Architecture (Venice), Banff Centre for the Arts (Canada), Subtle Technologies (Toronto), Eyebeam (New York), and the Atlantic Center for the Arts (Florida). Stankievech holds an MFA in Open Media and BA (hon.) in Philosophy and Literature. His writings have been included in a variety of academic journals, such as Leonardo Music Journal (MIT Press), books and artists' catalogues. He has worked under notable soundscape and sound artists R. Murray Schafer, David Dunn and Alvin Lucier. Currently, he is also a researcher in the Digital Media network for the University of the Arctic, Canada.
For additional information on Paivascapes #1, click here