Duncan Whitley, Binaural / Nodar's associated sound artist, exhibits two sound installations in "Get Documented!" cycle for 2010 at Serralves Foundation, Oporto (PT)  between April 16 and May 16, 2010. The opening will happen on April, 16th at 9.30 p.m.
The presence of Duncan Withley in this important cycle of art and reflection is produced by Binaural / Nodar and consists of two works with a common theme: the importance of football in the social dynamics of communities, urban and rural:
G. D. Parada
A sound project focused in a small amateur football club, Grupo Desportivo de Parada, located in the small village of Parada de Ester (Castro Daire, Portugal). The project – developed during an artist residency at Nodar Artist Residency Center – was structured to explore the importance of G.D. Parada within the local rural community, by working to capture soundscapes focused on the team, either during training sessions or in competition.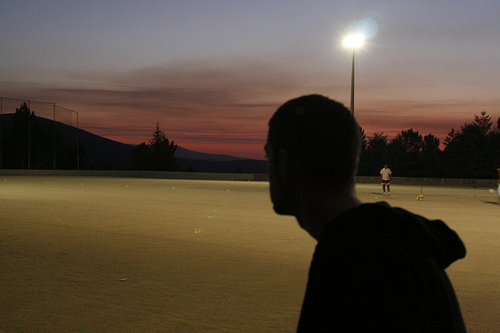 Sussex by the Sea
During the 2007/08 football season, Duncan Whitley conducted several audio recording sessions made at Brighton & Hove Albion's Withdean Stadium,   involving multi-channel field recording techniques in order to capture responses from Brighton's supporters, through the placement of multiple microphones at different points around the stadium. The final piece is part of a process of several years of research and practice using field recordings to explore the sonic aspects of football and the genealogy of football chantings in various U.K. stadiums. The work was exhibited during the Expo festival, organized by the Sonic Arts Network in 2008.
The 2010 edition of Get Documented! cycle for 2010 is held from 14 to 18 April and from 13 to 16 May 2010. "Senses of Recognition" is the theme of this edition where, through a number of artistic proposals and social scientists' approaches, it will take place a reflection on the processes of (non) recognition of the individual and social self in the contemporaneity, structuring identities, power relations and social contexts.
Get Documented! is organized by the Department of Sociology (DS-FLUP) and the Institute of Sociology (IS-FLUP) of University of Porto's faculty of Arts, by the Centre for Research and Studies in Sociology (CIES-ISCTE) and the Performing Arts Department at Serralves Foundation.
Additional information, here.