6th Open House – International Feast of Architecture at the Catholic University of Viseu
Organization: Architecture Department at the Catholic University of Viseu (Portugal)
4 – 6 June 2012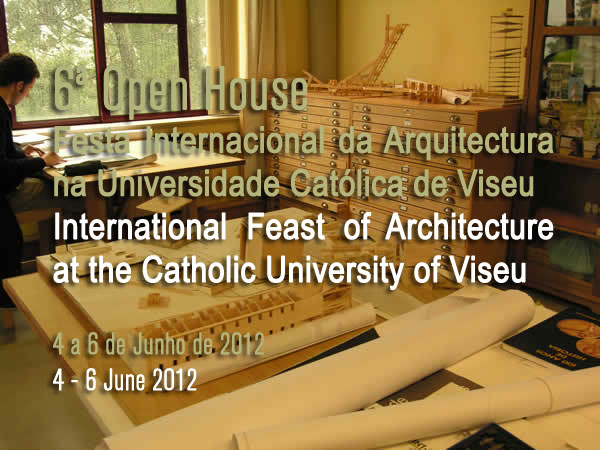 Binaural / Nodar is currently preparing a strategic partnership with the department of architecture at the Catholic University of Viseu, which will be developed in two complementary fields:
Co-organization of a social project of rehabilitation of the architectural heritage of the traditional villages, entitled "Terra Amada" ("Beloved Land"), which will have the involvement of local communities, teachers and students of architecture, of the Viseu diocesys, sponsor materials construction, etc..
Co-organization of a workshop that will mark the opening of the academic year 2012-2013. This workshop, to be attended by all students of the architecture course, will consist in a two-day fieldwork program for the students to later present models, posters and slide presentations with new ideas for both existing and new buildings in the rural villages of Gralheira Mountain Range.
In this regard, and in the context of the 6th Open House, Binaural / Nodar will present on June 5 at 10:30 a multimedia lecture on its activities and will participate in the presentation of the two mentioned initiatives, along with the director and vice-director of the architecture department; Architects Antonio Carvalho and Fernando Goncalves.