"Moroloja," an audio / visual research about the symbolic experience on the ritual of mourning, directed by Manuela Barile, artistic director of Binaural / Nodar was selected for the CologneOFF selections of the CeC – Carnival of E-Creativity, in Sattal (India), to take place between 24 and 26 February 2012, and of Generation Loss Festival, in Manila (Philippines), to take place between 2 and 16 March 2012.
Festival programs, here.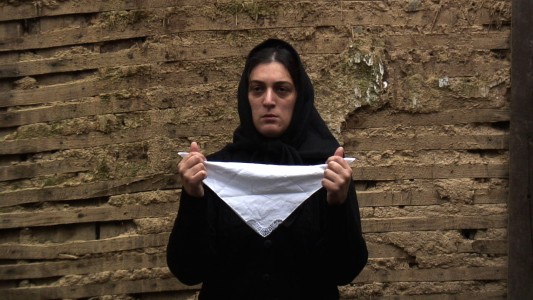 About Moroloja:
Moroloja is a reflection about the experience of pain. The experience of pain is experience of loss, of mourning. It is anticipation of the death. Those affected by pain enter into a process of estrangement, moving away from the world because one can never communicate to the others own suffering until the end. Pain is intimate recollection, suffering binds us, holds us in the limit, it exposes our existence to its frailty. Solitude and suffering pervade each other. However, the pain of the individual cannot be separated from the pain of all, the pain of the world. Pain and existence is the only thing. The individual pain, expressed in this video by a mother, a "Demeter-prefica", therefore refers to a cosmology of pain, to a sense of universal suffering.
HD, 8m05s (2008)
Directed by Manuel Barile
Camera: Luis Costa
Produced by Binaural/Nodar