Field Recordings Workshop
Organized by Binaural / Nodar,
Direction: Luis Costa
Retiro da Fraguinha (Candal, São Pedro do Sul)
10 -12 June, 2011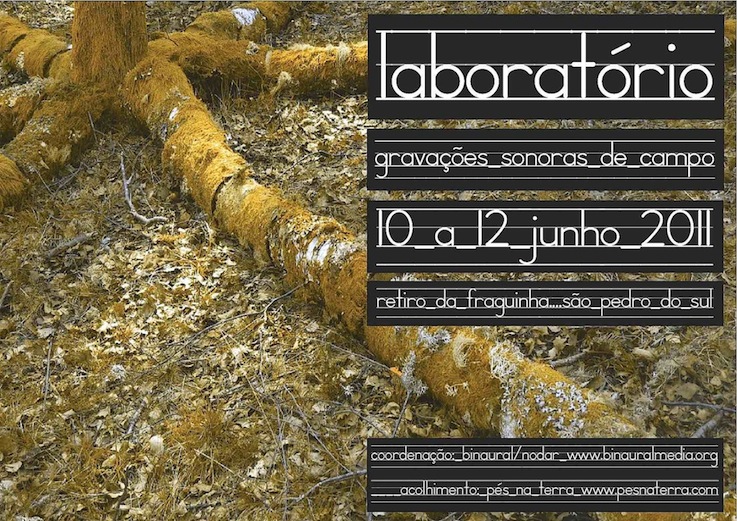 In our hyper-visual modern world, where we are constantly bombarded with visual information – television, advertising, etc. – we often forget how to listen. The workshop participants will be guided to "re-tune" their ears to direct their attention to the extremely rich sonic world around them, to listen actively and imaginatively, not just listening passively. Participants will then use their ears and technological tools to create a sound composition using as instrument the sounds surrounding Retiro da Fraguinha (São Pedro do Sul, Portugal).
For inscription in the worskhop, please contact Tel. +351 232 723 160, email: info-binauralmedia.org | ppnaterra-gmail.com