Manuela Barile, Italian vocal performer and multidisciplinary artist living in Portugal and co-artistic director of Binaural/Nodar, will present her video work "Oikos" at Óptica – 6th Audiovisual Festival of Gijón, to take place at Centro de Cultura de Gijón between the 21st and 23th of October 2010.
"The house is a place. The house is our little Universe of concentration, of integration of thoughts, memories and experiences. When we are inside our house we feel protected. When we abandon our house we feel very often lost and melancholic. In our empty house, the place-house becomes space. To abandon this place and to see it being transformed in space means letting go of our attachments, going outside of ourselves, undressing us of our certainties."
Manuela Barile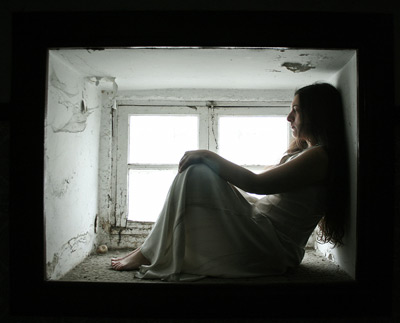 [photo by Carina Martins / Binaural]
"Locus in Quo" project is produced by Binaural / Nodar and is funded by the Portuguese Ministry of Culture.
More information about Manuela Barile, here.