Seventh Cycle of Artist Residencies of Paivascapes #1
Arouca and Castelo de Paiva Municipalities
15 to 28 Outober 2010
William Lamson(US)
Keiko Uenishi (JP/US)
The Nodar Artist Residency Program for 2010 has a single unifying theme: the river Paiva. Throughout the year, from winter to autumn several multidisciplinary artistic projects (which have sound as a key element) will be developed on a contextual perspective related to the various geographical areas of the river, from its source to its mouth.
Art Projects:
Keiko Uenishi (JP/US)
Art Project:
"Paiva Games: Sound Dams" | Sound Art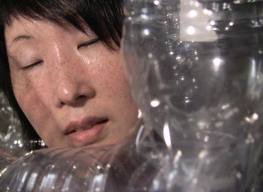 The artist proposes a game-based investigations through the 28 km scope of the region along Paiva River by creating "Sound Dams".
• Crossing/Not-crossing (border) – with residents including children from both sides of the Paiva River. The residents of both sides are invited to decide either staying on their side or crossing to the other. Once decided, the "Crossing" group collects sounds they are most familiar with, while the "Not-crossing" group collects sounds they do not think they hear on their usual side. It means that there will have four groups – as each side has both "Crossing" and "Not-crossing" groups. Finally, each side's "staying" group reveals recorded sound files with "crossed" group, make guesses of their sources, comparisons of choices, etc.
• Circulation/Flow – Collected sounds from the river will be re-circulated through battery or solar-powered mini FM station(s) in the further river location. On the first day of 'the move to the new location along the river' as a "declaration" of the game. And later, I will conduct another new 'Crossing/Not-crossing' game with people further ahead.
• Union (Sound Dams) – Adding the new sound files with the added game results, another circulation (broadcasts) and a new game in the area will be held in the further (and final) location. Unlike the water dams, the "Sound Dams" will increase its flow towards the mouth, with many 'cross-communications' as results from different parts of the river and the people living along it.
Keiko Uenishi (o.blaat)'s participation in Paivascapes #1 residency 2010 and works for Paivascapes #1 festival 2011 were made possible with Meet The Composer and its Global Connections Program. Funding for Global Connections is provided by The Ford Foundation.
Artistic Biography:
Based in Brooklyn, New York, sound artist, social composer, and a core member of SHARE, o.blaat (Keiko Uenishi) is known for her works formed through experiments in restructuring and analyzing one's relationship with sounds in sociological, cultural, and/or psychological environments. Her performances and installations have appeared at many museums, clubs, galleries and festivals worldwide. Most recently, o.blaat installed 'SOUNDLEAK: TheROOM' at Medien Kultur Haus, Wels, Austria, as a part of "What You Really Need" series curated by MKH, funded by Linz 2009 Kulturhauptstadt Europas.
William Lamson (US)
Art Project:
"Drift" | Video, Audio, Performance, Sculpture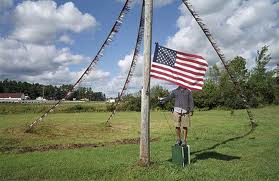 The idea of the living in balance with nature is the inspiration for the performance, audio and video project called Drift. I propose a performance in which I will stand on the surface of the Paiva, moving slowly down the last 28 kilometres of the river until it opens up to the Douro. To do this, I will build a simple floatation device that is calibrated to my weight but remains entirely submerged except for a small disc just below my feet. A pair of fibreglass boots mounted to the vessel will hold my feet in place and help me keep my balance. This project situates my body in a delicate equilibrium with the river surface. Moving slowly with the invisible force of the current, Drift will allow me to experience the Paiva River in an intimate way, one in which I have given up control of my movement to the river itself. From this position of vulnerability, I will make a series of field recordings that will become the score of a minimalist piece. Sequenced with this audio piece will be a video documenting my slow progression down river.
Project Chronology
On site at Residency
Days 1-5, Build, test and calibrate floatation device in the Paiva by Nodar.
Day 5-7, Scout 28 Kilometre journey down river.
Days 8-14, Launch vessel and begin 28 Kilometre journey down river.
Artistic Biography:
William Lamson is a Brooklyn-based artist who works in audio/video, photography, performance and sculpture. His work is in the collections of the Brooklyn Museum, the Dallas Museum of Art, the Museum of Fine Arts in Houston and a number of private collections. In 2009, he was awarded a MacDowell fellowship to work on a public sculpture as part of a solo show at Artspace New Haven. Since graduating from the Bard MFA program in 2006, his work has been shown at P.S.1, The Brooklyn Museum, Franklin Art Works in Minneapolis and the Museum of Fine Arts in Santa Fe, among others.